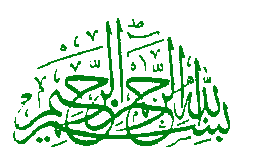 Praise be to Allah, The One and Only,
May His Love and Peace eternally shower upon Syedna wa Habibana Muhammed,
after whom there is No Prophet and upon His Family and His Companions.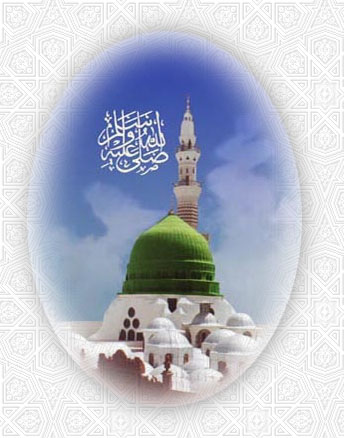 Mohibban-e-Mustafa


Presents:
ANTI AHMADIYYA MOVEMENT
IN ISLAM
Homepage

Holy Prophet Mohammed SAAW said:
"In My Ummah, there shall be born Thirty Grand Liars (Dajjals),
each of whom will claim to be a prophet,
But I am the Last Prophet; there is No Prophet after Me."
(Abu Dawood Vol 2 p. 228; Tirmidhi Vol 2 p.45)

Qadianism/Mirzaiyyat/Ahmadiyya Movement in Islam has become quite a controversial issue. Muslims everywhere have strated campaigning against them. Pretending to be the Champions of islam and the only true Muslims, they are leading ignorant Muslims out of its fold. Is it a Movement of Reform within Islam as it claims to be? OR is it a Pious Fraud in the name of Islam? In 1988 Mirza Tahir Ahmad Qadiani, Head of the Ahmadiyya Movement and Grandson of Mirza Ghulam Ahmad, issued a challenge of Mubahila, in which he labeled the entire Muslim Ummah as Disbelievers and Liars. Syed Abdul Hafeez took up the challenge and set up Anti Ahmadiyya Movement in Islam. it is an awareness campaign to educate Muslims and non-Muslims about the true nature of this creed and bring to the light the true personality of its founder and his heretical beliefs, as depicted in his writings. It is an honour for me to assist Shaikh Abdul Hafeez in his efforts.
The Anti-Ahmadiyya Movement in Islam is exclusively located here at http://alhafeez.org/rashid/
Comments about specific articles are welcomed by the author of the article in question. Owner (Dr. Rashid) does not have to necessarily agree with the opinion expressed by other authors.
For information about this site or requests for permission to host articles from this site, please contact Dr. Rashid.
© Copyrights Anti-Ahmadiyya Movement in Islam, All rights reserved.
SEARCH THIS SITE

Anti Ahmadiyya Website Map

WHAT'S NEW? (most recent on top)


SEARCH
Search this site
Search Engines
Islamic Portals and Search Engines


IMPORTANT DISCLAIMER

Articles on this website are mainly written by Dr Rashid, who is the only spokesman for the Anti-Ahmadiyya Movement website. The sole purpose of this website is to create awareness amongst Muslims and non-Muslims, Ahmadis and non-Ahmadis. We believe in peace and love and denounced hatred or violence in any form. We have certain articles written by guest writers, who do not belong to the Anti Ahmadiyya Movement. These articles are included because their contents are in keeping with the aims and objectives of this website. Such authors may have written on other related or unrelated issues and including certain articles on our website in no way means that we agree with whatever they have written. Similarly certain external links are provided on this website, which again in no way means that we agree with everything that is published on those external websites.
The Anti-Ahmadiyya Movement is helped by volunteers in various countries. It has no connection, whatsoever, with any Government or Organisation. It has No Political or Religious Affiliations. Islam is our religion and Islam is our politics. We do not receive any financial assistance nor do we collect any donations. Any help should be in the form of spreading the awareness about Islam and Ahmadiyya fraud in your locality. In Allah we trust and it is from Him we seek all Help.
Fa AlHamdo Lillah'ala zaalik.
---



Last Updated: November 2023
© Copyright Anti-Ahmadiyya Movement in Islam, All rights reserved